Professional Faculty Additions
Blue Ridge School Education Foundation
The Blue Ridge School Education Foundation is pleased to announce the initiation of school nurse and social worker programs. Through an extraordinarily generous grant from the Highlands Cashiers Hospital Foundation, the two salaries were fully funded with an invitation to apply for the next two years. Subsequently, Ms. Linda Benge, through the Benge-Hury Foundation, graciously funded an operating budget for the social work program. We are proud to introduce our new professionals who are a fantastic addition to the faculty!
---
School Nurse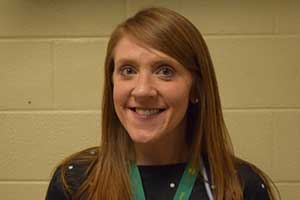 Our new school nurse is Danielle Rice. She is pictured here as she stops to enjoy Halloween with a young student in costume, hands out toothbrushes and toothpaste to the pre-K class after a discussion on body hygiene and dental care, and teaches students about the importance of healthy eating by creating a colorful plate of nutritious foods.
In her own words, "Working at Blue Ridge has been anything but "work." I have received so much joy from being able to take care of our students and get to know them and their families. Since I began in October 2019, I've been able to assess and determine that over 85% of the students who came to see me were able to return to class and able to access the learning environment.
I obtained a degree in Sociology from Appalachian State University. After serving as a case manager and social worker for the CAP/DA program through Transylvania Regional Hospital, I quickly realized my true calling was nursing. I discovered a huge desire to help heal the sick and comfort those in need. I went back to school and obtained my Associate Degree in Nursing. I have worked in the hospital setting and most recently at a doctor's office before coming to work as the school nurse at Blue Ridge.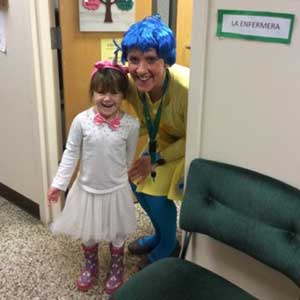 Since moving to Cashiers in 2010, I have loved every minute of living in these beautiful mountains, surrounded by a tight-knit and caring community. I love being able to go into classrooms and provide hands-on education for students, pre-K through 12th grade. We've discussed things such as hand and personal hygiene, exercise and nutrition, and screen time. I had the opportunity to coordinate a health fair in February called "Love Yourself to Health" and was able to network with other agencies and organizations in the community to have lots of grade-appropriate learning activities available to all students that day. I am able to assist students and families with ongoing, chronic health conditions and continue to work with them to provide education and problem-solving strategies.
Everyone is welcome to go to my website for Blue Ridge School and Early College. It provides up-to-date health information and discussion on various topics such as immunizations and other communicable diseases to keep our students and families connected."
https://sites.google.com/jcpsmail.org/schoolnurse/home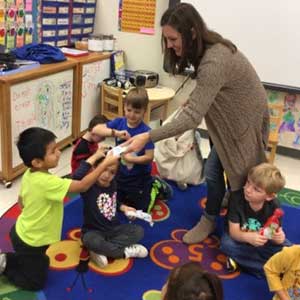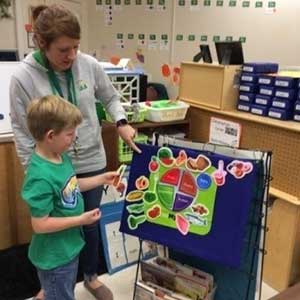 ---
Social Worker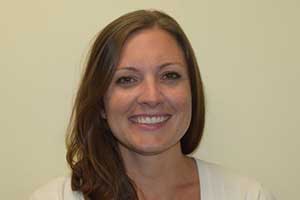 Meet Erica Smithdeal our new social worker. "At Blue Ridge School and Early College, my work has focused on building a full-service social work program. The center of an effective social work program is making connections to the local community and connecting the identified population to resources in the community. I have enjoyed getting to know our students and their families as well as meeting community stakeholders.
As a 2005 Bachelor's in Social Work Graduate from Appalachian State University, I worked with the homeless population and at-risk youth until 2008. I moved into Child Protective Services with Watauga DSS as an In Home Services Social worker until I relocated to Sylva, North Carolina. Since 2011, I served Jackson County DSS as an In-Home Services Social Worker and After Hours Social Worker. After 11 years in Child Protective Services, I was selected to serve as the School Social Worker at Blue Ridge School and Early College.
As I have navigated various needs for our students and their families, I have been humbled by the number of local businesses, organizations and individuals eager to assist our students and families. I look forward to continuing with these partnerships as well as growing our network of support for our students in the coming years."
https://sites.google.com/jcpsmail.org/social-worker/home
Helping Build the Future of the Blue Ridge...