Nashville Songwriter's Round 2021
Blue Ridge School Education Foundation
15th Annual
Songwriters' Round
Rivers Rutherford and Guests
AUGUST 21 2021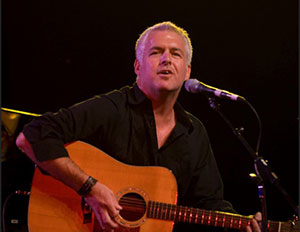 Mark your calendar! The 15th Annual Nashville Songwriters' Round is set for August 21 2021. The show will feature Rivers Rutherford (Country Music Hall of Fame member) along with fellow entertainers and songwriters Kelley Lovelace, Dave Turnbull, and Tim James.
This hugely popular annual event will be held this year at the Trillium Links and Lake Club in Glenville. Seating is limited.
6:30 PM - Doors Open - Dinner and Social Hour
7:30 PM - Local Features
8:00 PM - Songwriter's Round Concert
The Round ends about 10:00 PM or so
---
More About Rivers Rutherford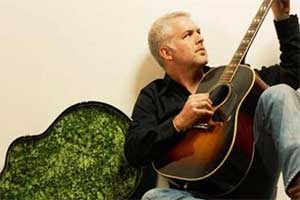 With a name like Rivers Rutherford, it's no surprise this soulful storyteller was destined to become one of Nashville, Tennessee's (and music's) most talented and accomplished singer-songwriters. Having grown up in the shadow of Elvis' Graceland homestead of Memphis, Rutherford came out of the gates swinging, landing his first cut with American legends Johnny Cash, Waylon Jennings, Willie Nelson and Kris Kristofferson (aka The Highwaymen). What followed were 8 #1 hits, multiple Grammys, CMA and ACM nominations, and over 20 ASCAP Awards, including both of the coveted awards for Country Song Of The Year and Songwriter Of The Year, all of which have firmly established Rutherford's position within the upper echelon of Nashville's most lauded songwriters.
You'll see Rivers' name on #1 songs by Tim McGraw, Montgomery Gentry, Gretchen Wilson, Brad Paisley and Dolly Parton (for the stunning and Grammy-nominated duet "When I Get Where I'm Going"), Kenny Chesney, Rodney Atkins, Trace Adkins, and Brooks & Dunn - penning the duo's most successful single to-date ("Ain't Nothing 'Bout You") which spent 6-weeks at #1 and won both 2002 Billboard and 2002 ASCAP Song Of The Year awards. Rivers has also enjoyed success with Country giants the likes of whom include Carrie Underwood, Keith Urban, Lady Antebellum, Reba McEntire, Toby Keith, Faith Hill, and Gary Allan.
Helping Build the Future of the Blue Ridge...