Donate to the Foundation
Blue Ridge School Education Foundation
Want To Donate and Invest in Public Education?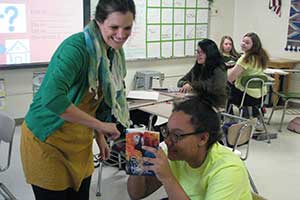 There are many ways to invest in the Blue Ridge School's programs. The Foundation will be sure to direct your investment toward any of the following:
6th Grade Field Trip - Rocket City Space Camp at Huntsville, Al.
General Scholarship Fund
Music Department
Science and Technology
Summer Reading
Other Programs in Need
We appreciate your donation of any size! Use our PayPal Donate now button - you do not need a PayPal account and we accept most major credit cards.
More Ways to Donate
You may send in a check or contact us here: P.O. Box 803, Cashiers, NC 28717.
Another way to donate which has gained in popularity recently is through estate planning. Not just for the high-wealth family, there are several good ways to donate charitable gifts to the Blue Ridge School Education Foundation. Please use our contact information below to reach out to a Board Member and discuss your support!
Helping Build the Future of the Blue Ridge...