East Coast Historical Trip
Blue Ridge School Education Foundation
East Coast Historical Trip
In March of 2018, the 7th and 8th grade of the BREC took a historical journey through colonial North Carolina. On Day one, the students visited UNC Chapel Hill, the nation's first public institution of higher learning. Visiting the Carolina Basketball Hall of fame, as well as touring around the historic buildings gave a glimpse back into history, sitting under the same tree where the institution's founders signed the charter.
The following day, the students visited the NC Museum of Natural Science and the NC Museum of History. Additionally, the students visited and learned about the State Capital building, where our state Executive Branch is seated.
In Charlotte, the Students learned about the Reconstruction Era at the Levine Museum of the New South and were treated to interactive exhibits surrounding the transformation of North Carolina into a Textile and Industrial Powerhouse.
While in Charlotte, the students of BREC were able to visit the North Carolina Aviation Museum, which is home to US Flight 1549, known as the Miracle on the Hudson. While there, students learned about that fateful flight from New York to Charlotte, and also were able to climb into the cockpit of a decommissioned fighter jet, as well as learning about our State's history of flight!
Before returning to WNC, there was a final stop at King's Mountain, where the students were able to hike to the position of the fateful battle where the American War for Independence turned in the favor of the Colonists for the first time.
"Dozens of students were blessed to be a part of this trip. This would not have been possible without the help of the Blue Ridge School Education Foundation."
---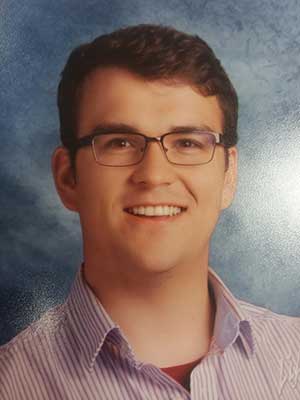 AARON LITTLEFIELD
Aaron Littlefield graduated from The Collaborative College of Technology and Leadership in 2011. He came to Western Carolina University in 2011 and Graduated in 2014 with a BS in Political Science, and a minor in International studies.
Helping Build the Future of the Blue Ridge...